This article will familiarize you with the best ways to manage your email protection by learning about Email Security Reports and the essential features of the console. 
Note: Certain users may not have access to all console features due to administrator settings.

Step 1: Email Security Report

The Email Security Report works on any device and shows a 24 hour summary of the messages you have received that are in quarantine.

Release spam without the need to log in
Messages can be released directly from a link in the email; there's no need to log in. The link saves you from the hassle of logging into your console and sifting through the full list of messages in the quarantine.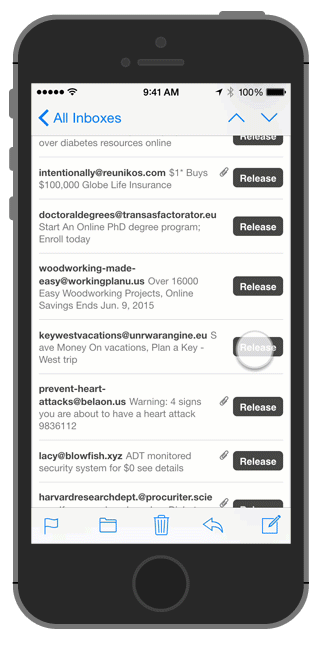 Quickly add acceptable senders to the "Allow" list
Once you click "Release" and the confirmation screen displays, you can add the sender's address to an allow list.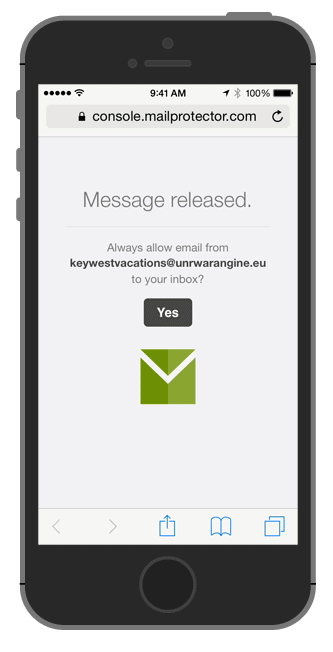 Messages from that sender will not be sent to quarantine in the future.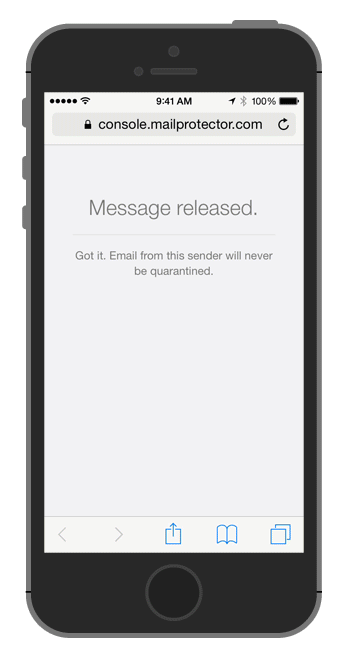 ---
Step 2: Logging into the Console

In addition to the Email Security Report, you have access to a console where you can manage your quarantine, update your settings (i.e. virus notifications), and much more.
Click the "Your Quarantine" link at the top of your Email Security Report to access the console.
The quick release feature at the top of the page shows the 25 latest messages in quarantine. This feature lets you scroll through the most recent email tagged as spam, and release messages in just two clicks.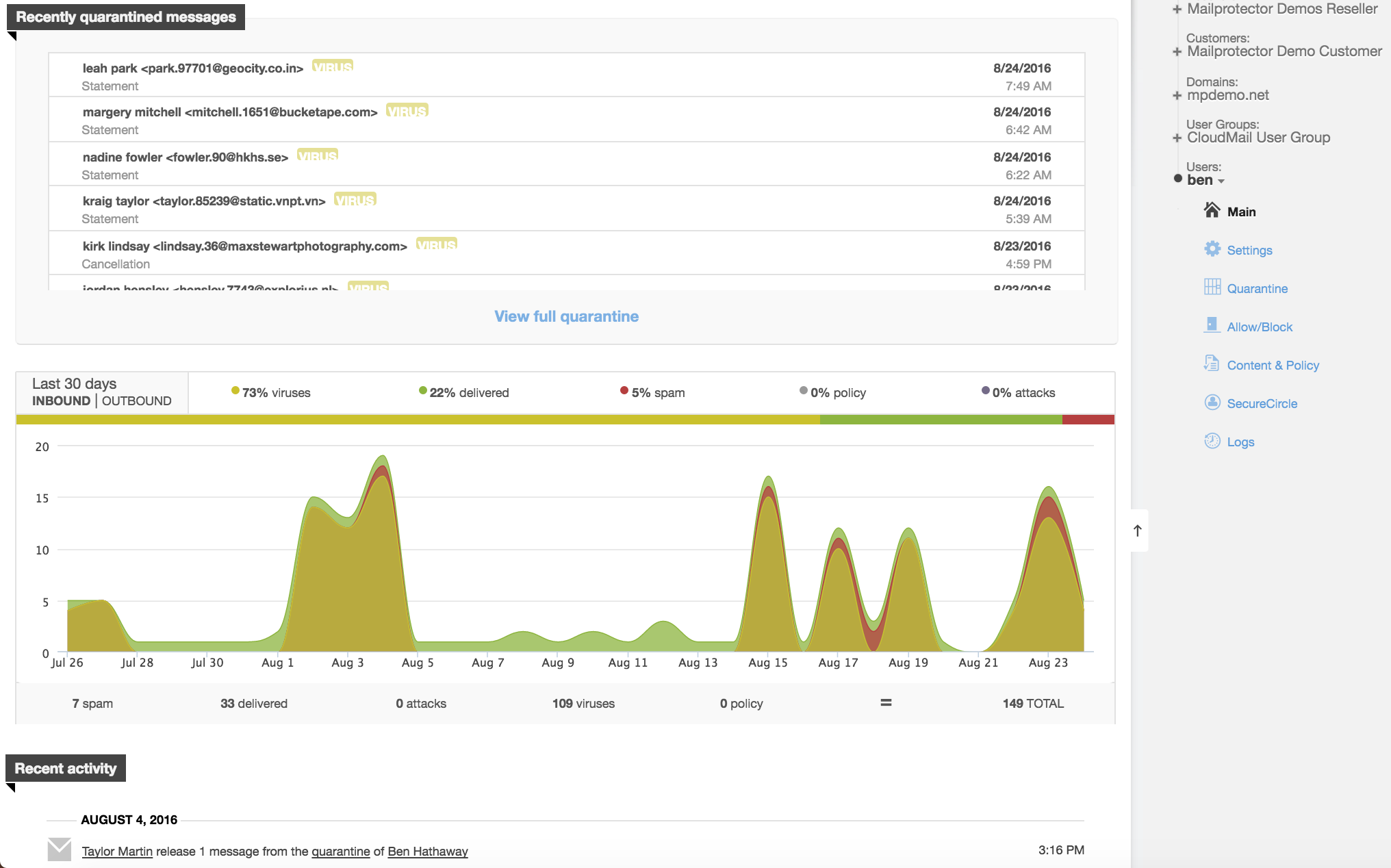 To access your quarantine, click "Quarantine" on the right side of the page. You will find links to inbound and outbound spam, virus, and content policy quarantines just above the list of messages.  






To add a message's sending address to your allow list, select the box next to the desired message and click the "Allow" button located in the Spam tab's action buttons. The Allow button will pass all future messages from the sender's address regardless of the spam scanning results.