Description
Partners with domains on Sherweb's hosted Exchange platform can configure a smarthost connection to Mailprotector's outbound relay. Relaying email through Mailprotector's smarthost adds the ability to apply Message Rules, encrypt email with Bracket, and capture messages to the SecureStore archive when sending an email.
Sherweb Requirements
To establish the outbound routing of emails from Sherweb to Mailprotector's smarthost, please contact Sherweb's support team.
Please request the "configuration of a smarthost" for the domain.
Sherweb will need the hostname of the smarthost, which can be found in the Mailprotector Console's Mail Flow tab for the domain.

NOTE: Sherweb may have a fee associated with configuring the smarthost.
Confirming Smarthost Configuration
Once the smarthost has been configured by Sherweb's team, you can confirm outgoing emails are being sent through Mailprotector's smarthost by viewing the Message Statistics from the domain's Overview tab in the Mailprotector Console.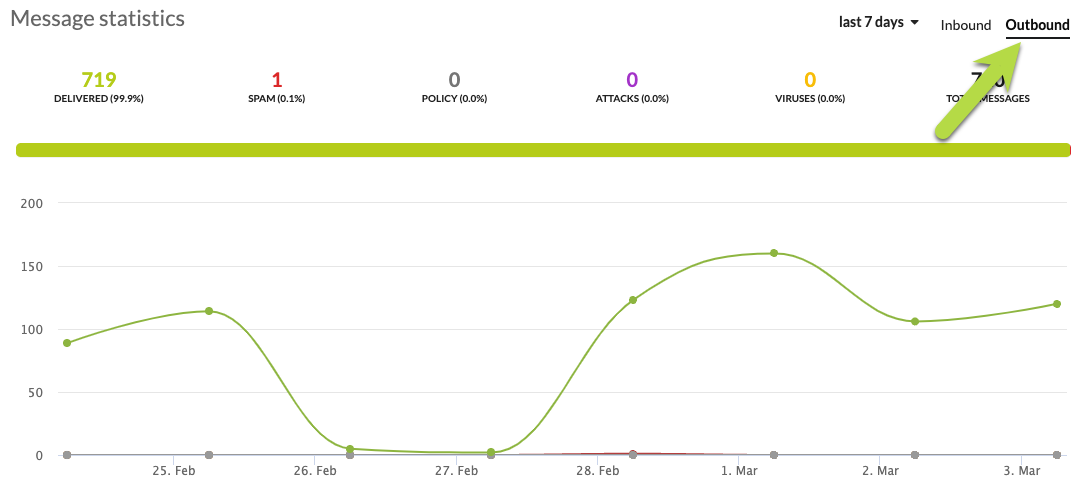 The outbound statistics should show activity if the Mailprotector smarthost is in use.
If you have more questions or need additional assistance, don't hesitate to contact the Partner Success team.