Description
Bracket Share is an additional feature of the Bracket encryption product. There is no extra cost to Bracket Share, and unlicensed users can initiate encrypted conversations or upload files if they have a Bracket Share link to a licensed user.
Bracket Share allows users to send secure files using a file-sharing link. If someone has the link, they'll be able to upload and share files with the Bracket account owner.
Using Bracket Share
A Bracket user can find Bracket Share by navigating to their account at bracket.email and logging into the Bracket portal. Once the user is in Bracket, they can select the Bracket Share icon on the left-hand side.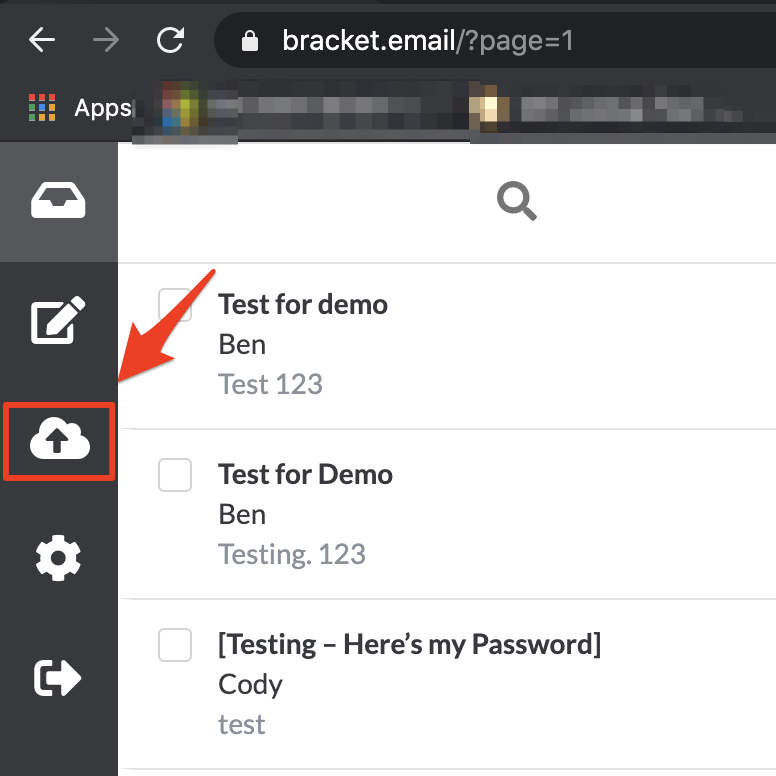 Once the user is on the Share menu, the user can configure their personalized link for people to upload files to. Only the user can view the files uploaded here, and they're encrypted at rest.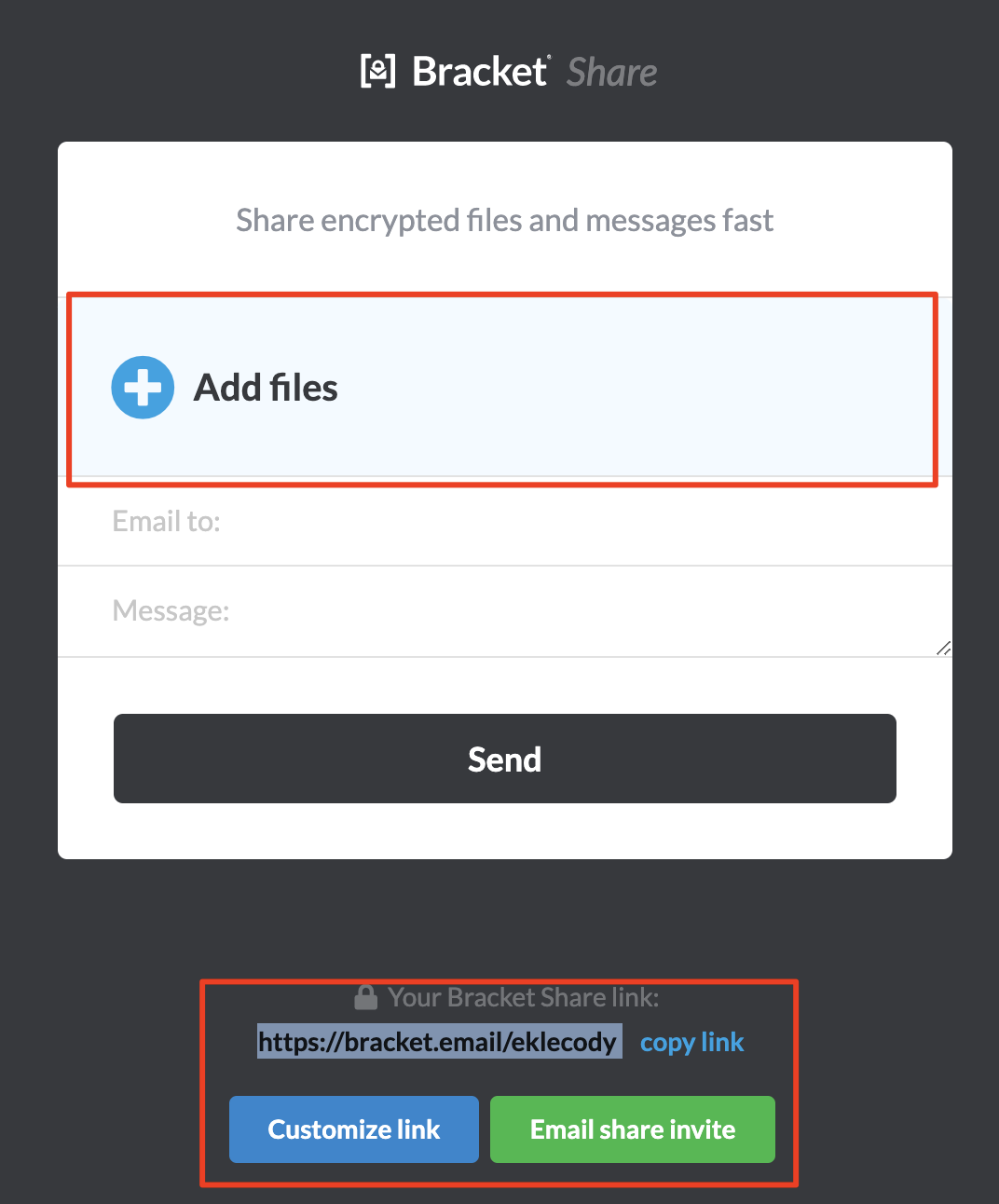 The licensed user can also use this tool to send files and encrypted emails to individuals, and ensure the files and communication are received securely.
Bracket Share is an easy to use secure file-sharing, and communication system. If you have any questions, please submit a request to the Partner Success team for assistance.