In some cases, such as with redundant or load balanced internet connections, it may be necessary to list multiple Outbound SMTP Host Addresses for outbound filtering.
In order to list a secondary or tertiary IP for outbound filtering, follow these steps.
1) Log in to the Mailprotector Console, and navigate to //$domain/User Groups

2) Create a new User Group, using the

button.
3) Name the User Group.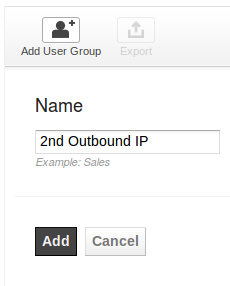 4) Navigate to /Settings under the new User Group.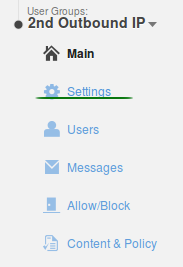 5) List your additional IP under 'Outbound SMTP Host Address', then click Save.
Note: It is not necessary to move any users to this new User Group.  Outbound mail for your domain will be permitted from any IP address listed on that domain.
If you have any additional questions, please do not hesitate to contact Mailprotector Support.