Mailprotector supports 2FA for access to the Mailprotector Console.  This adds an additional level of security to your account, further ensuring there is no unauthorized access.   Mailprotector recommends using Two Factor Authentication to prevent unauthorized access to your Manager account.
Enabling Two Factor Authentication
Log in to your Mailprotector account, and then select Edit Profile from the settings menu:

Click on "ManageTwo Factor Authentication: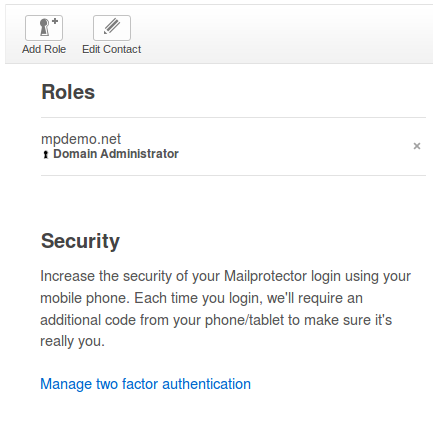 You will be presented with a QR code to scan with your mobile device, running a Two Factor Auth app, such as Google Authenticator or Authy.  Follow the prompts on your mobile device to complete the setup.