A User Alias allows a User to receive mail to several usernames on the same domain. For example, Brian@Domain.com can also receive mail to BMiller@Domain.com.
Note: The below instructions will not work for hosted Exchange users. Those aliases must be configured in the Exchange admin panel.
To add a User Alias:
Navigate to the domain you'd like to add an alias for
Select the "Users" tab at the top of the page
Select the user you wish to add an alias to

Select the "Aliases" button on the "Overview" page of the user's account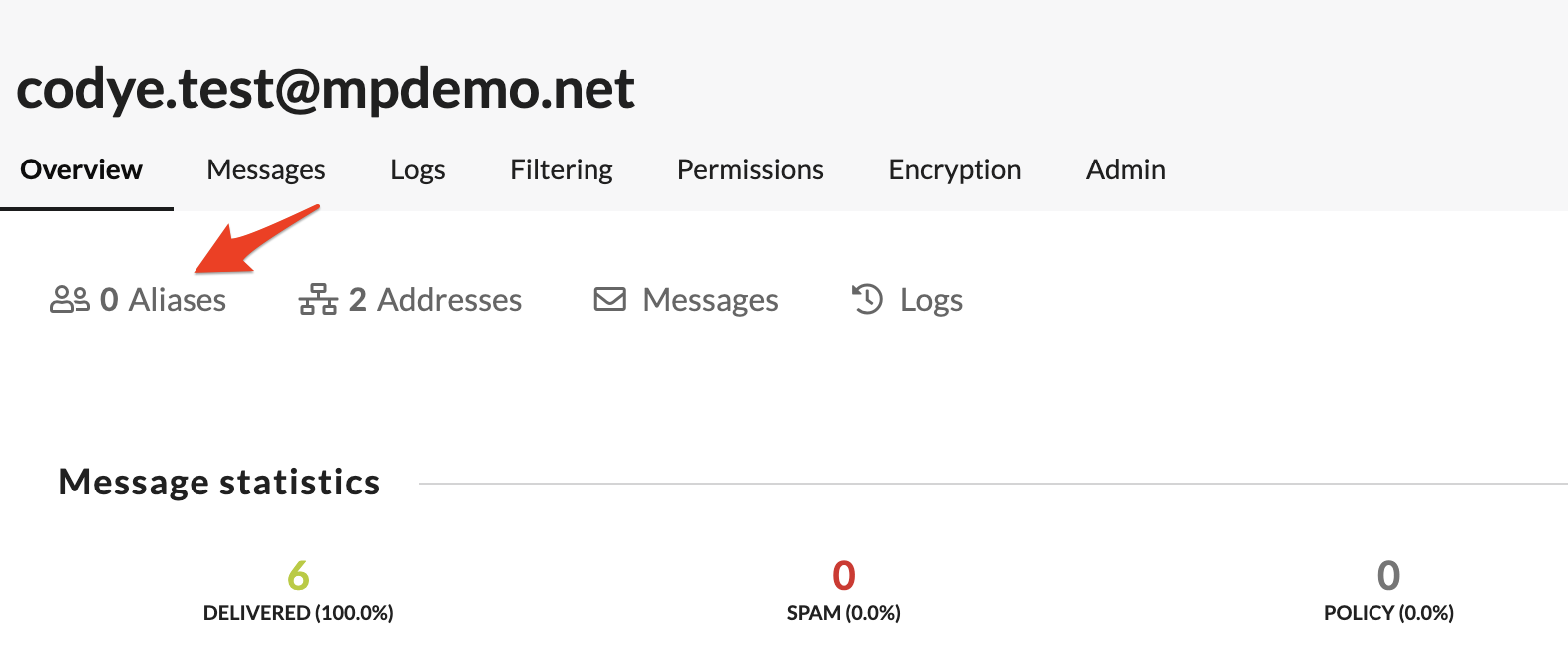 Select the "Add a user alias" link to add a new user alias

Type in the new user name
For example, if you want Brian@cloudfilterdemo.com to also receive mail to BMcNeal@cloudfilterdemo.com, type "BMcNeal" in the box, and click add: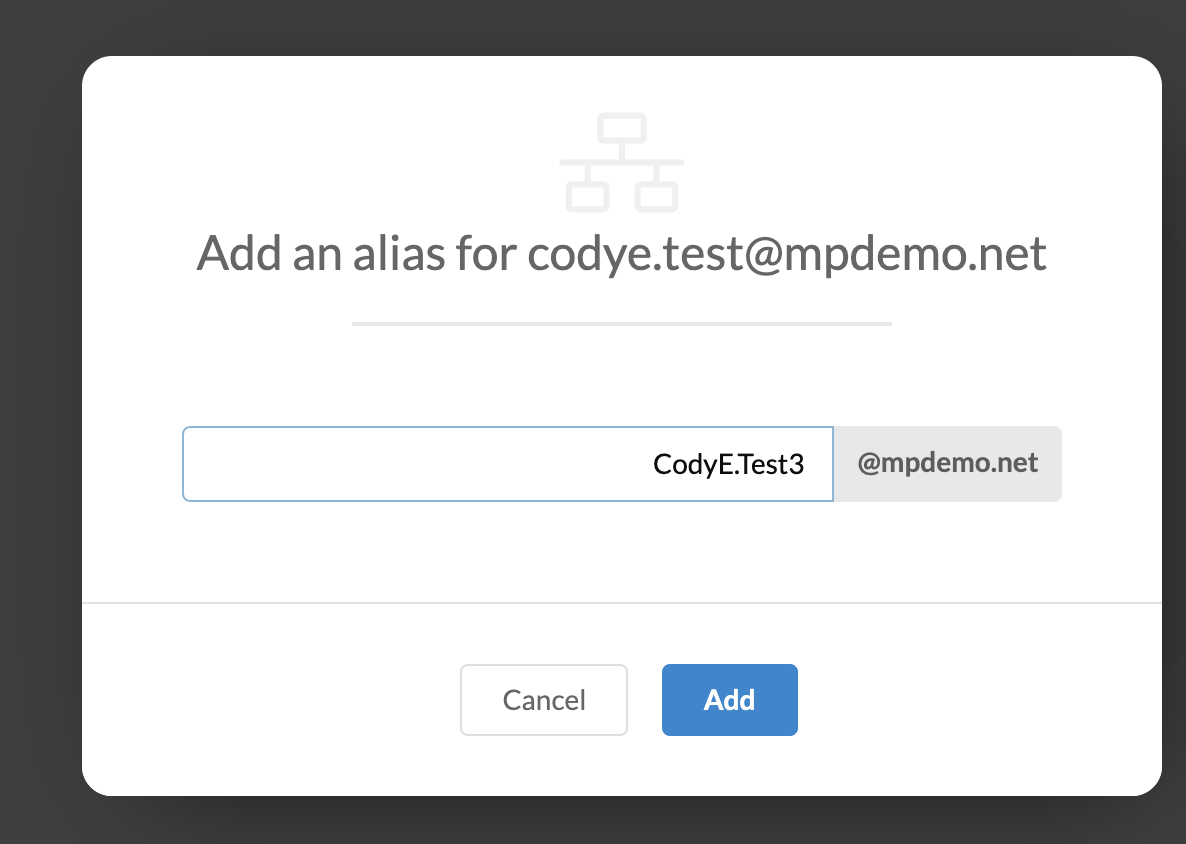 The User Alias will appear in the list, and the user will now receive mail sent to both usernames.