A User Alias allows a User to receive mail to several usernames on the same domain.  For example, Brian@Domain.com can also receive mail to BMiller@Domain.com.
Note: The below instructions will not work for hosted Exchange users. Those aliases must be configured in the Exchange admin panel.
To add a User Alias, navigate to //$domain/Users, and click on the user you wish to add an alias to.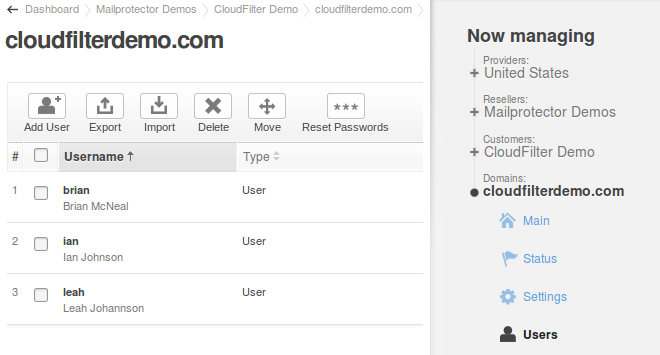 Once you have clicked on the user, navigate to /$user/Settings.  The second option from the top in the User Details tab is Aliases: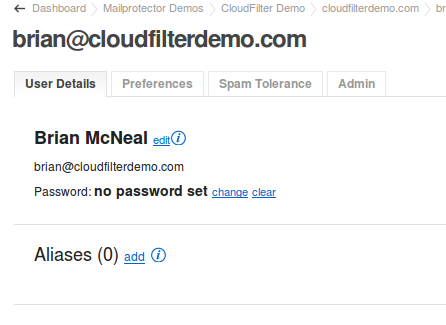 Click the 'add' link to add a new alias, then type in the new username.  For example, if you want Brian@cloudfilterdemo.com to also receive mail to BMcNeal@cloudfilterdemo.com, type "BMcNeal" in the box, and click add:

The User Alias will appear in the list, and the user will now receive mail sent to both usernames.