To log in to the Mailprotector console, go to https://emailservice.io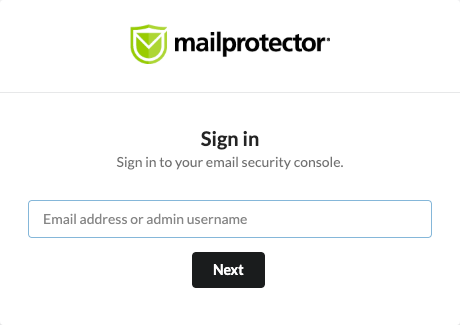 The Console login page is the login for all users and managers (administrators).
Managers will have a "traditional" username and password created by their Mailprotector account manager, or another Administrator manager from their organization.
Users will use their entire email address as the username. By default, users do not have passwords. They will use their Review Notification emails or the secure Sign-in Link email to login.