Description
A customer or prospect may have run a Radar report from your branded Radar URL (i.e., badassmsp.email.security), but you did not receive an inquiry email. The lack of an inquiry email may be expected because the tool only shares the information if the user opts in.
Mailprotector has designed Radar inquiries to function this way intentionally. As an email security solution provider, we believe users must control their email experience, including transparent opt-in for requesting more information.
Radar is a security tool
To protect the integrity of Radar as a security tool, Mailprotector does not share (or use internally) any email addresses used to run the security report. Text on the homepage under the email box reassures people that the only use of their email address is to facilitate the security report.
User Experience Explained
After a user runs a Radar report, they are presented with several buttons that show inline throughout the report associated with the "Fix" for each risk area. Two examples are shown below.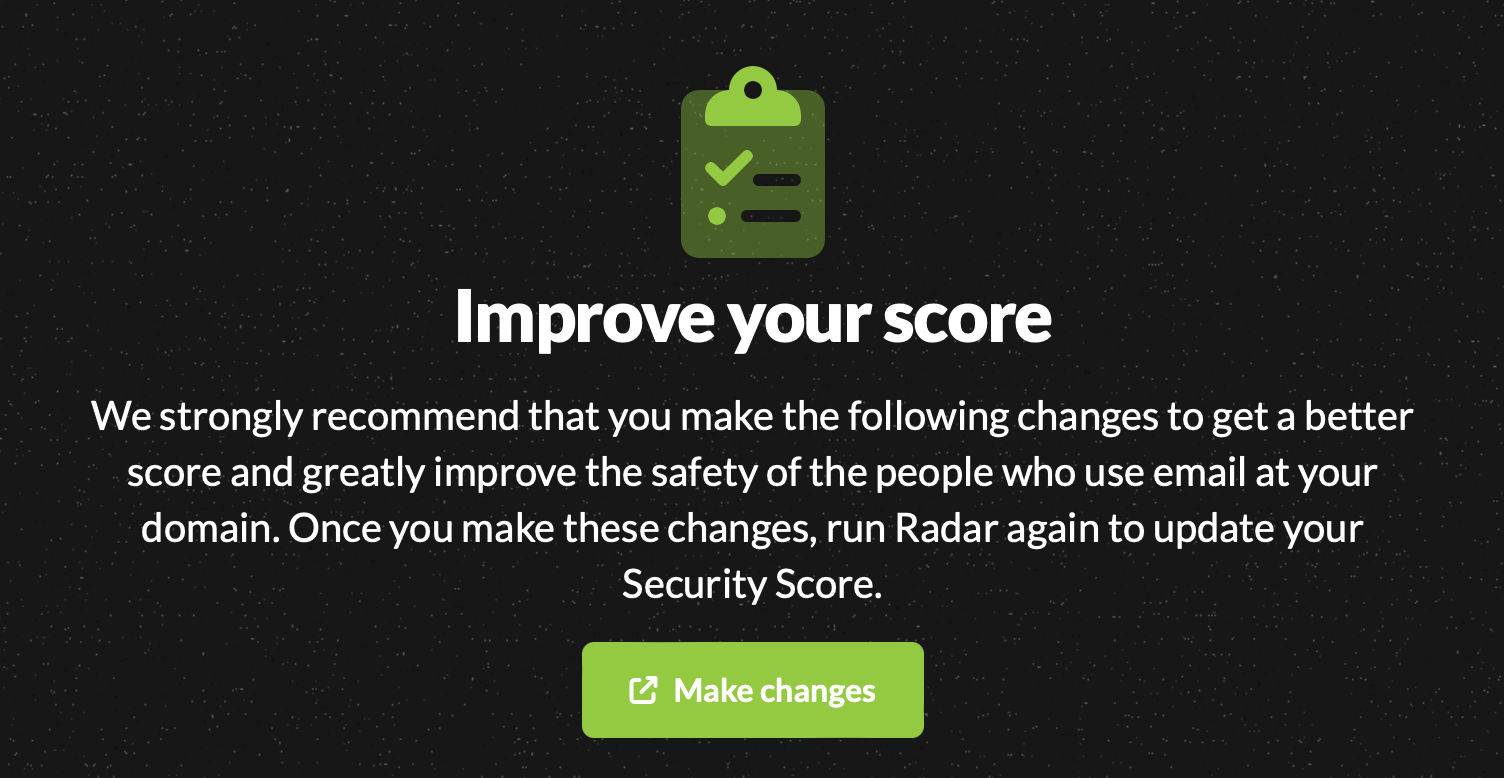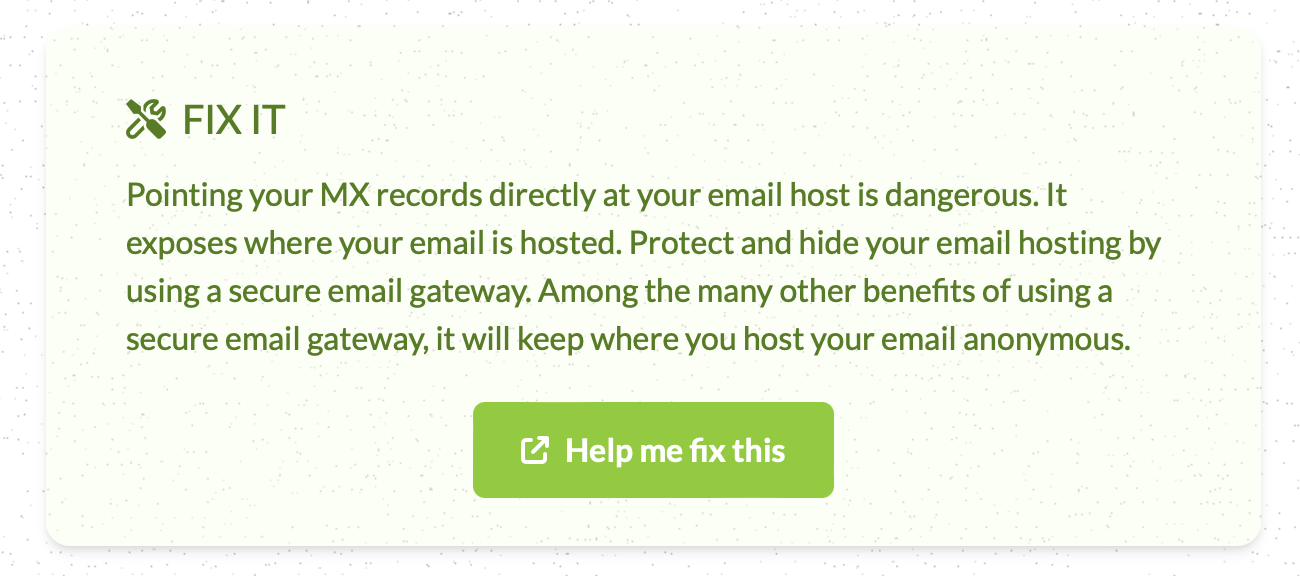 If any of the buttons are clicked, a form is shown with the partner's logo and company name, clearly showing the user who they will share their contact details with and request more information.
The form appears below. Remember, the branded version has the partner's logo.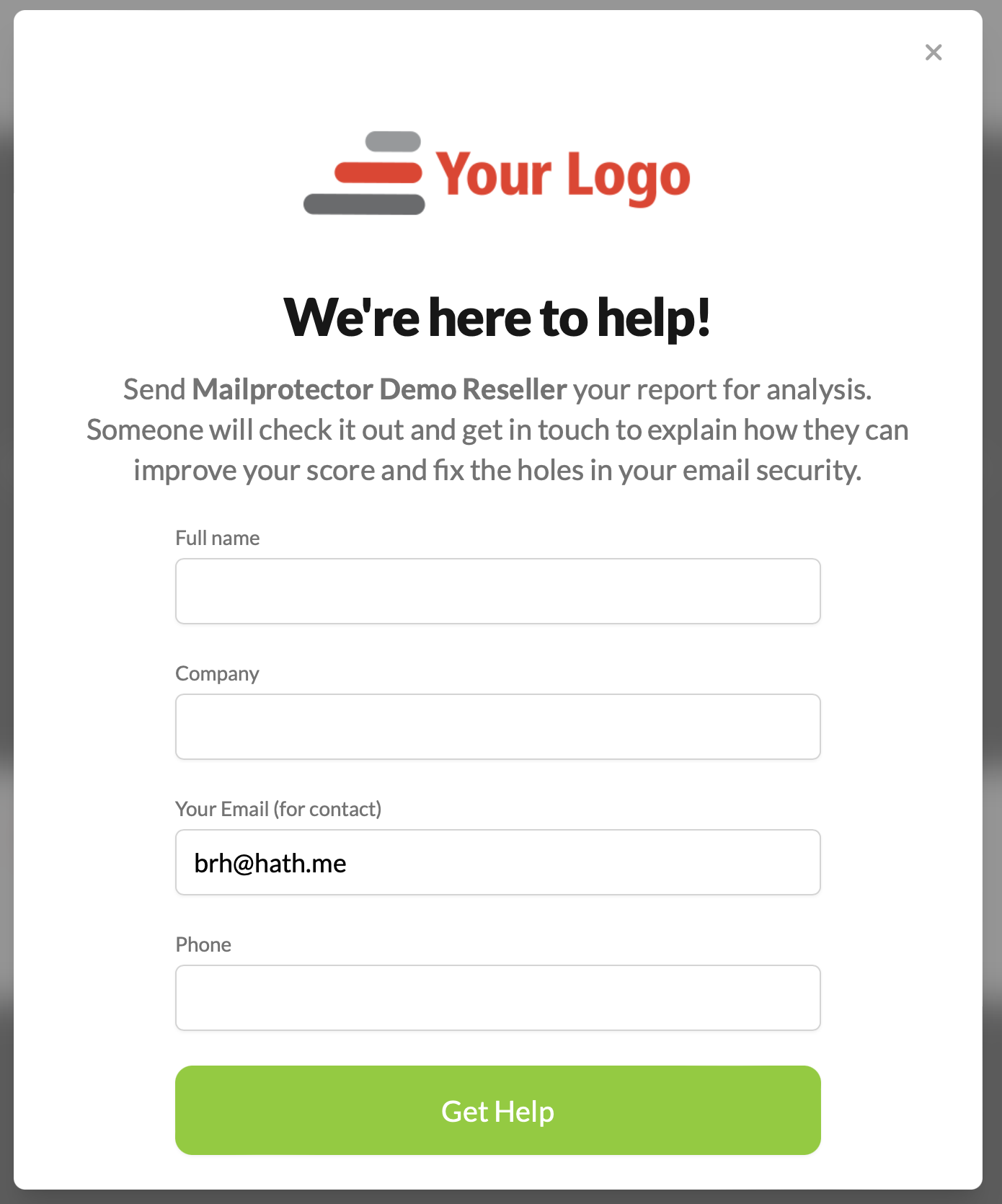 After the user completes the step above, all their contact details, including a link to their Radar security report, are emailed to the partner's inquiry address. The inquiry address is configured from the Mailprotector Console's Reseller level.
The inquiry email a partner receives appears as shown below.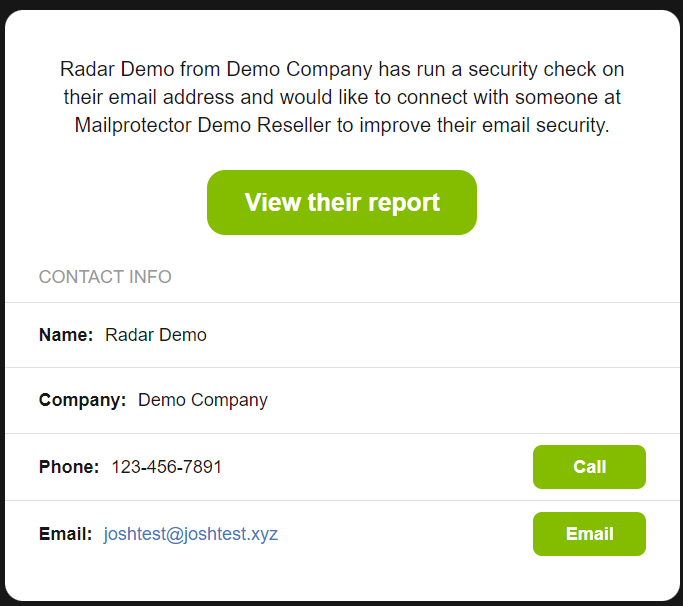 Radar Security Report Design
Mailprotector has taken a "less is more" approach to Radar's initial versions. Generally speaking, it is easier to add than take away. Additional co-branding throughout Radar is planned for future releases and other improvements.
Mailprotector understands the benefits partners can obtain from knowing more about a customer or client's security posture. However, sharing user data will always require a user to opt in and consent to protect the integrity of Radar as a security tool.
Please contact your account manager or the Partner Success team if you have more questions.