Click through to your inbound SMTP settings on your Mailprotector Management Console:  Settings > General Tab > Inbound Mail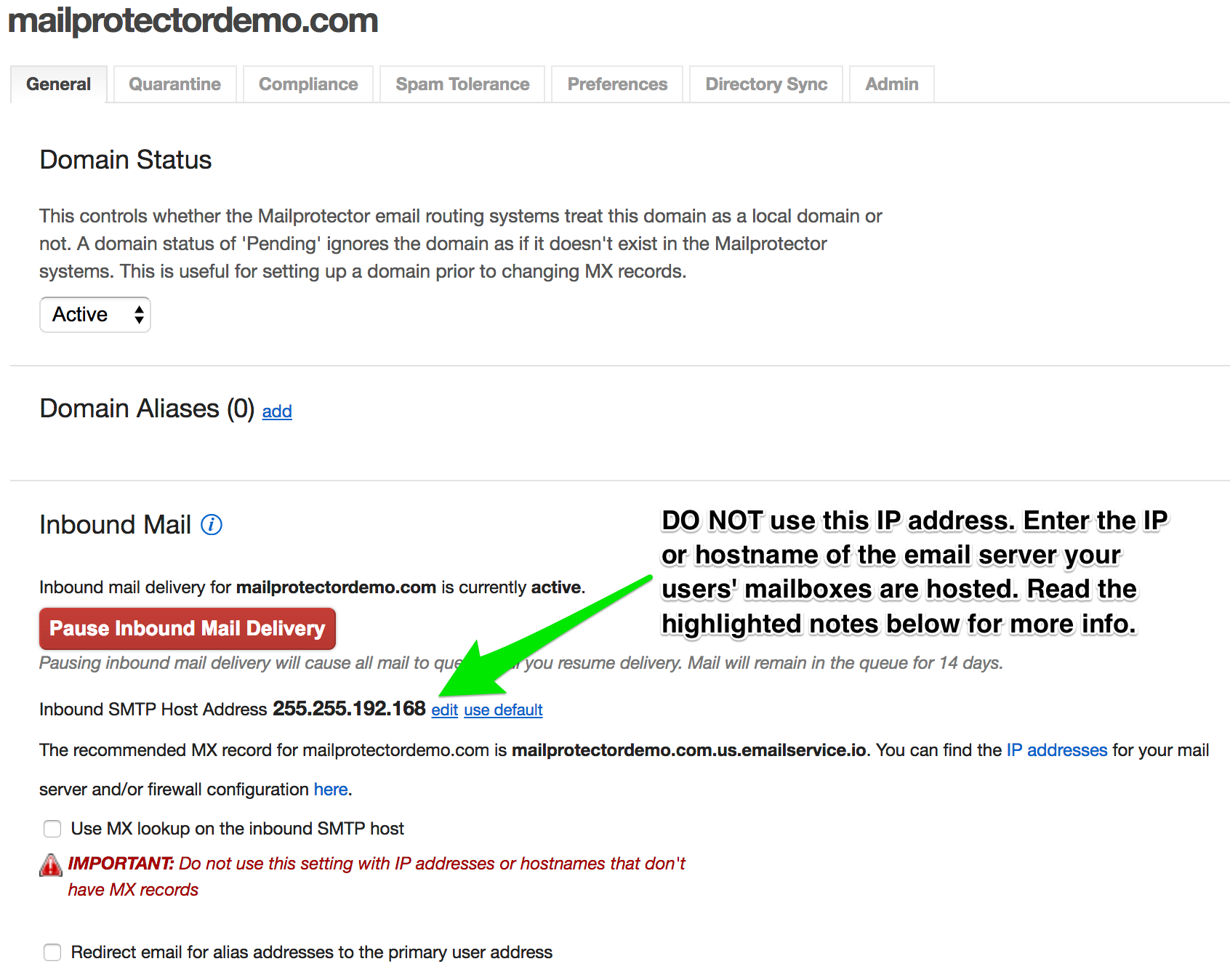 IMPORTANT: Before proceeding, please ensure that you have allowed all Mailprotector IP addresses through your firewall.  You can find a complete list of them here.
NOTE: If you have a need for multiple, failover, or load balanced IP's, please contact our support team and we will be happy to assist in this configuration.
IF USING OFFICE 365: The Inbound SMTP Host Address will be the MX record specified in the Office 365 Domain Setup. You can confirm the correct address by following the Cheat Sheet article.
IF USING G SUITE: The Inbound SMTP Host Address will be aspmx.l.google.com. This will be sufficient to deliver email to your G Suite domain. If you'd like to enter all five MX records, please contact support using the link in the NOTE above.
Once your users are all added to the system and Inbound SMTP Address is confirmed, you're ready to change your DNS/MX records to point to Mailprotector.  You can now click the link at the bottom of the page to continue to step 3.
(Optional) Outbound SMTP Settings:  If you plan to relay outbound email from your organization through Mailprotector, you will need to configure your in house mail server to relay through Mailprotector outbound systems.  To do so you will need to define an Outbound SMTP IP and configure your email server to relay via an SMTP connector.  See link below for details.

See instructions here:  Outbound scanning/filtering setup.